I loved going to Indiana. I went to Indianapolis for a Dive meet. this dive meet was, near Halloween and it was, called a creepy classic. we stayed a a hotel it was called The Marriot Inn. this hotel was lovely, it was clean and comfy. The only thing I don't like about Indianapolis is it smells like eggs. here they have plenty of fun things to do you can go see the capital, see the Indiana University. this town can be busy sometimes because its the capital city.
In Indiana from where I live, it is a 4 hour drive. the drive isn't very fun but after the wait is worth it. There are many  amusement parks here. I went to I.U. and had a meet i couldn't see much but we drove by many fun things. oh, and you can see I.U.. this is a college and they have a very good diving program. I thought my experience was fun because i only went with my mom and not my 3 annoying brothers.
Indiana is right by Kentucky. and has a lot of flat land. they have plenty of farming. i saw many cows and crops. i saw lots of free range poultry and  think that is where lots of our eggs and milk plus many vegies come from. I know they are free range because we almost ran over a chicken on the way there. I think this wouldn't be a place to take a family there isn't much to do for young children. That is all i know about Indiana thanks for reading.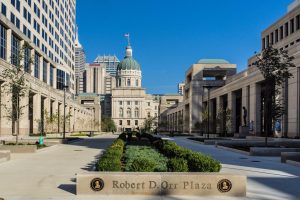 Indiana